華麗上班族之生活與生存
Stage Play with 鄭元暢 and 張艾嘉, directed by 林奕華, mentioned in the previous post. (Already shown in Shenzhen, Shanghai, Hangzhou, Beijing and Singapore.) It will be shown in Hong Kong from 26 to 30 March. Should I really go and see? Seemingly crazy...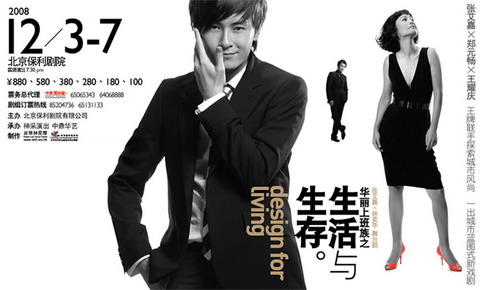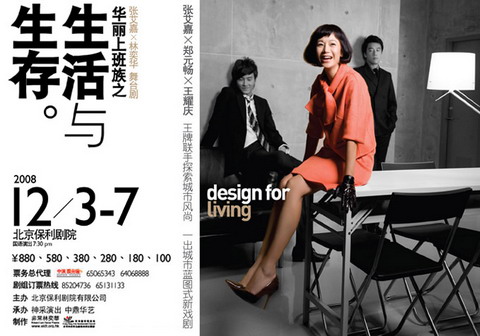 非常林奕華2008-2009華麗上班族之生活與生存 巡迴演出 香港站
時間:26/3(四)-28/3(六)7:45PM , 29/3(日)3:45PM
地點:香港葵青劇院-演藝廳
票價:$420 ,$280 ,$120
*註 普通話演出 附中文字幕
票價有可能再作調整
HK ticket price is actually cheaper than that in Beijing =P hahahahahaha!!